Design One Studio,
 a winner of 
Luxury Lifestyle Awards
 in the category of Best Luxury Architect Studio in Sri Lanka was founded by architect and now Managing Director, 
Dan Ameresekere
 on his return to Sri Lanka. He brings both his qualifications from Yale University and University of Pennsylvania, both Ivy League Universities, and his award-winning design inspiration from experience in the US and Singapore to lead his team. With a reputation as a premium architectural company in the country, Design One Studio's team of multi-talented specialists work together to design and create a diverse range of projects all around the country. We talked to Dan about how his past experiences internationally have inspired him and the company's style and ethos. We also take a look at the general state of property development in Sri Lanka, the type of projects the company has taken on and his plans for the future.
Luxury Lifestyle Awards: What do you aim to bring to the world of interior design and architecture in Sri Lanka?
Dan Ameresekere: We hope to bring fresh new ideas…bold, innovative and out-of -the-box thinking. Sri Lanka has had a long history of great buildings and in more recent times a tropical modern architectural tradition. While respecting our past and traditions, it is time to move forward with future thinking to form a new identity with our design and architecture. Not to revolve only around our glorious past, nor be blissfully satisfied with the various design movements of the present, but project into a united future full of hope, to dream and create magic and awe. Our challenge is to convert this wonder from within us into architectural language, spaces and built forms.
What have you incorporated into your company that you have learned from your extensive international experience?
We pursue excellence, whether it is a large mega mixed development or a pro Bono charity project, we give it our best effort to come up with a solution that we are proud of. With our Open office policy and participatory bottom up leadership style, employees are valued, appreciated, and mentored. Not only do the employees matter, so does their work place, which means extensive care has been put into the workplace design so that the Design One studio environment maximizes creativity. In all this, a heart of service is instilled into the company culture, where we see all our work as a means to bring to life clients' dreams, uplift human life and give dignity to all we do.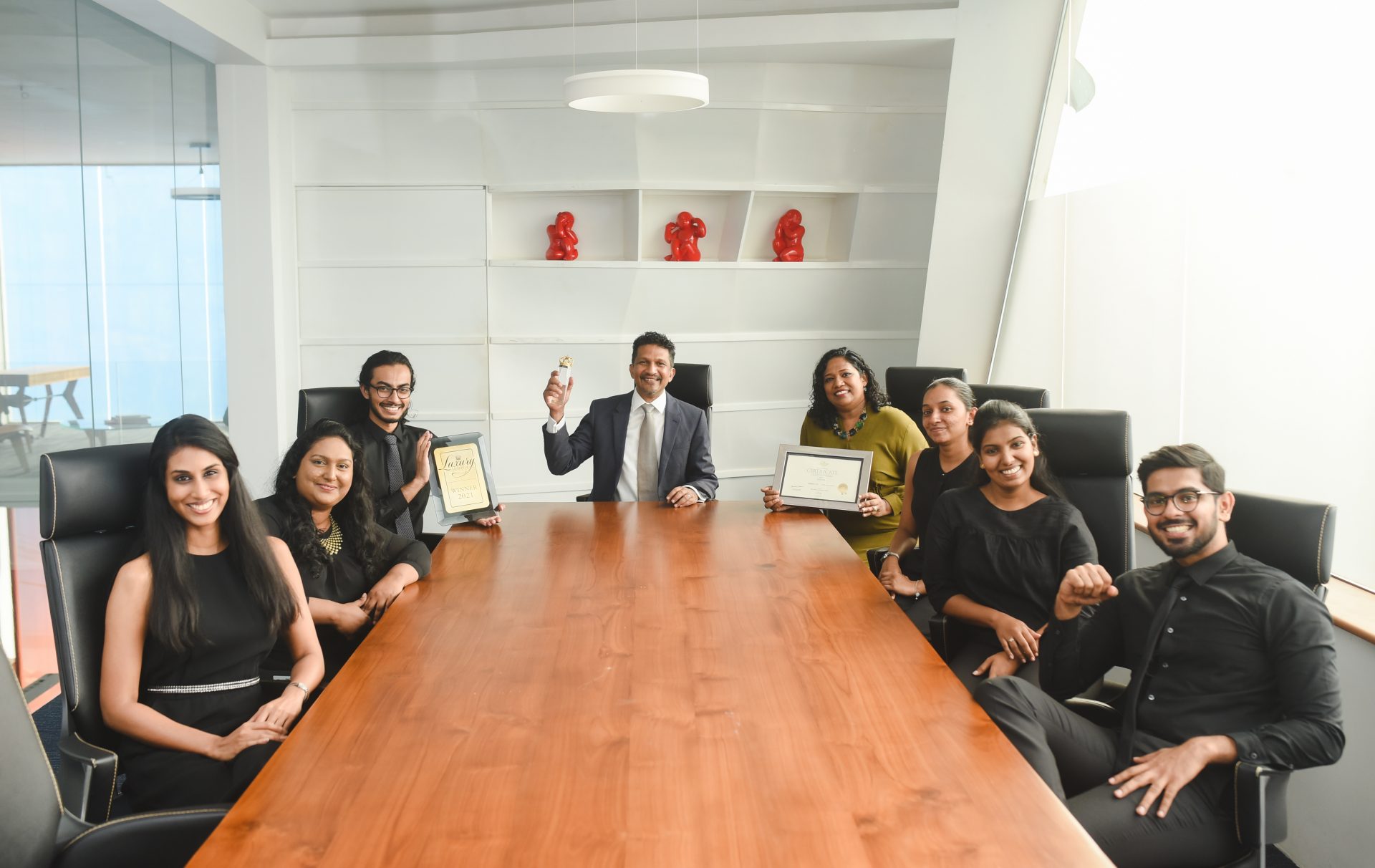 What makes your company's offering exceptional?
A culture of inquiry – we have to question everything. Nothing is taken for granted. Everything needs to have a reason. Developing such a mindset is so important to creating new things. We need to broaden our own perspectives and this open-minded approach must go hand in hand with a fresh bold approach to design. As designers we create something out of nothing. The first stroke of a pencil on paper, the first line of drawing on computer is the beginning of a new journey of discovery. This process of innovation and invention must be embraced and developed to create a strong design culture. Then this design process is translated into a unique and customised building form, with personal service, where our designers work closely with customers to meet their full expectations and requirements.
What do you take your inspiration from?
Each project has a story to tell. Often inspired by the place, the client, or the program. This story has to be told through space and architectural language. It finds itself from the first sketch, all the way to its final details. Many times, nature finds its way into several of our projects in telling this story. Our organic forms found in many of our projects originates in nature. For example, I remember designing four different projects in Sentosa Island Singapore, where they were neighbours to each other. However, each of these projects turned out to be very different from each other because each had a different starting point and a unique story to tell. One was inspired by waves of the sea, another by the hull of a boat about to take off to the sea, yet another by life in the marina, and the final one by bubble corals under the sea.
What sort of projects have you taken on since setting up the company? 
We have designed a variety of projects of different scales – from bespoke designer homes to planning complete cities…from a simple bus stand to complex transportation hubs…from a roof top lounge to multiple high rise mixed developments. Each project provides a unique opportunity to create something beautiful and fresh regardless of size or scale. We take delight in each design process to bring out a unique solution for each project opportunity.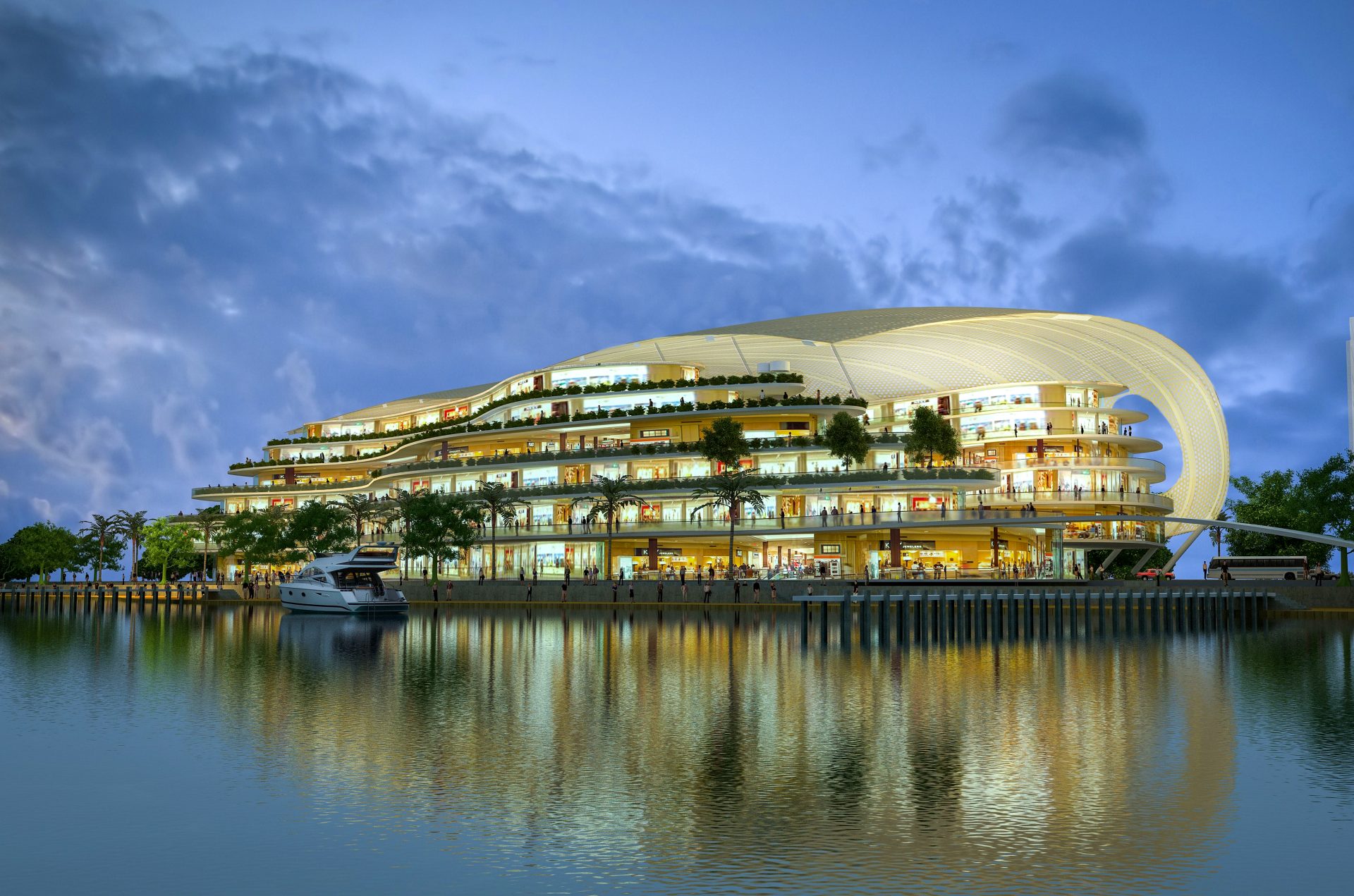 Which of the projects would you say that you are the proudest of?
I take pride in my own building complex that houses my office and residence. Here I am not just responsible for all the space planning and design details, it is a project which I must live in and work in. So, both the successes and failures of design are experienced in daily life. Not just by me, but by my family and my Design One team. Not just that, it is the first point of contact with my work for many of our new clients. We have won many commissions after a potential client's impression from simply walking through this building. Often, I have little to say, the building markets itself, and we have a new commission!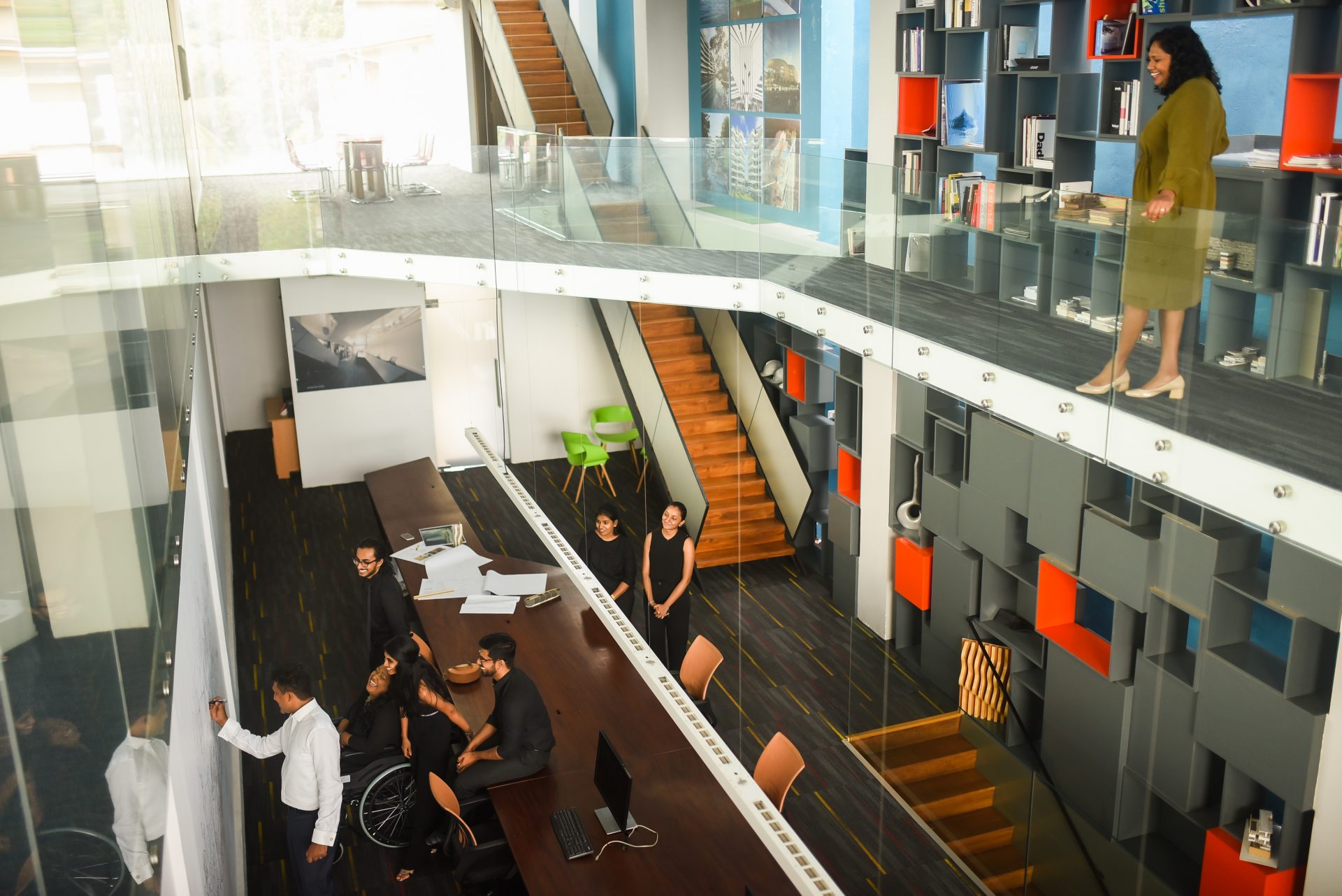 What challenges do you find yourself up against in the design and construction process?
As new forms are envisioned these must be built and constructed. Finding good contractors who have a passion for details is a challenge. There are skilled craftsmen who may not understand traditional architectural drawings. Learning to communicate in a language they understand is key to bringing about our ideas into their full potential. To give an example, we engaged with some specialist fabrication companies to produce bespoke lights and unique brass products, such as custom brass doors, unique brass door handles and other accessories for luxury projects. This was possible when we partnered with the actual fabricators and worked alongside with them, to create new, one-of-a-kind designs and details.
What importance do you place on environmental issues when creating your designs?
The environment is always important and we engage in a sustainable design approach right from the start. Passive solar design strategies, placement, and orientation of the building form on the site, how natural light and cross ventilation is brought into the project are all factors we consider for all our work. Use of technology to save energy and manage the systems within the buildings allow us to make smart buildings that are not just elegantly crafted, but also efficient and minimizes wasted resources.
How important is excellence in customer service in your business?
The client is king is an old saying, but true! We respect our customers and strive to create the best personal service. Listening to them, understanding their needs, and providing a solution to meet their needs is the core of our business. As a corporate boutique practice, personal care and attention is given within a corporate structure, where systems and policies of the company has created a culture of putting our customers first…repeat customers and referrals are a testimony of satisfied customers.
How do you attract the calibre of staff that you need to fulfil both yours and your client's expectations?
We try to hire the best. Directly from school of designs. Many are top of their class and have won design awards at school. We bring them early so that we can play a big role in mentoring and developing them to be the best designers they can be. In addition, we teach them about leadership, taking ownership and being part of a team. The creative work environment and participatory leadership style encourages them to blossom within the studio. We have an international internship program with the University of Colombo, where budding designers from Europe and Asia intern with us.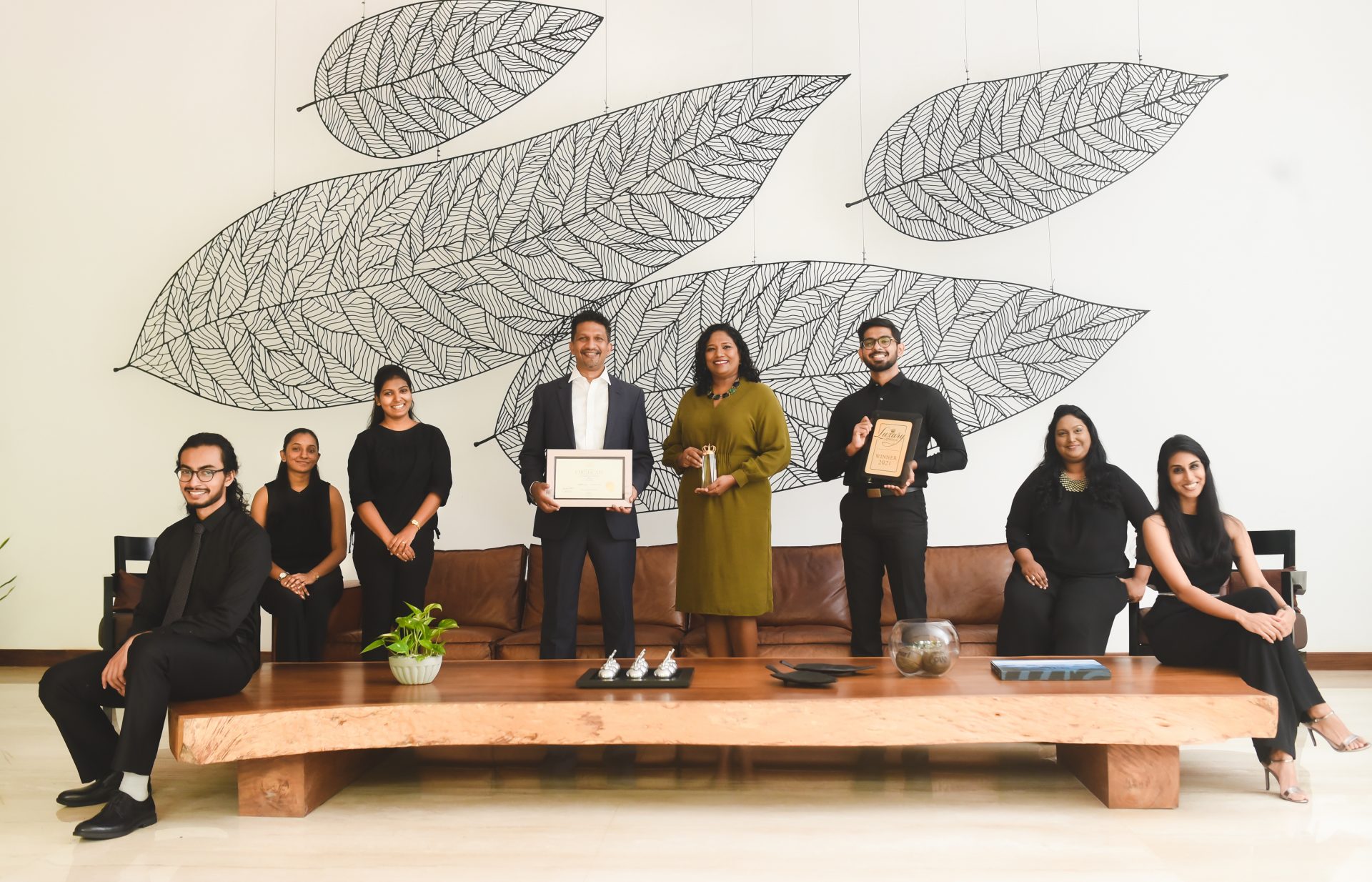 What is the demand for bespoke design in Sri Lanka currently?
There is a segment of the Sri Lankan population that is looking for bespoke designs. They are looking for something that is fresh and bold. They are looking for designers to think outside the box. This is where we come in with our innovation and style and we offer this with a personal service
What trends are you seeing that are prominent currently?
The big budgets with lavish spending have been replaced with careful thinking, focusing on the core requirements for current projects. We need to think globally but design locally with materials available in the local market. What the pandemic has taught us is to focus on what is available around us, with the difficulty in shipping and trade and to use these limited resources in a creative way.
What are your trend predictions for the future both in Sri Lanka and globally?
Beyond the pandemic as we look ahead at the developmental potential, we see a great surge to develop projects in Asia, with a post-pandemic boom in the medium and long term. Port City Island development, a land fill off the financial district of Colombo, has started to market its land parcels. This would be a game changer for Sri Lanka, bringing it back to its past glory as the pearl of the Indian Ocean and a hub of all trade in this part of the world.
What sort of developments do you see for your company in the future?
Having personally being involved in seeing Sentosa Island in Singapore develop from a deserted island to where it is today, as one of the most desirable residential addresses in the world, it is our goal to bring this experience to Colombo's premier island development, the Port City. At Port City too, the recently land filled site is to be developed as a unique waterfront address, for the luxury market, global offices and as a gateway to Asia. We have had initial discussions with several Japanese, Chinese and Sri Lankan investors who are keen to develop land parcels on this new island.
Do you have plans to expand internationally?
Having lived in United States, Singapore and now back in Sri Lanka, international exposure and markets are familiar to us. Currently we are working on a twin tower project in Shenzhen, China. It is our hope and aspiration to look at the design needs around the world. We have design partnerships in place in Singapore, Milan and Doha and hope to venture together into new markets such as the Middle East and the Maldives.
How has the global pandemic affected your business?
While the initial shock has waned away, we have adapted and adopted a sustainable way of remote working. It has also encouraged us to explore new markets and new ways of collaboration. Inward soul searching has helped us rebrand ourselves, focus on our strengths, and look forward to exciting new possibilities the future offers.
What are your goals for the short and long-term future for Design One Studio?
To be the best architectural studio in Sri Lanka offering design services to international clients around the world, where premium design is matched with excellent customer service. To produce projects that are beautiful and magical, yet functional and environmentally conscious which all the stakeholders can be proud of.