Story of Dan Ameresekere and Design One Limited
As a young boy growing up in the tropical city of Colombo in Sri Lanka, Dhananjana, fondly known as Dan, enjoyed making things with his hands.  From toy cars to robots, he was fascinated with the spirit of innovation science allowed.  At the same time, he loved to draw and paint.  Art for him was another form of creating something new, either through reinterpreting the world he saw or brining into life something from his imagination.  He excelled in his academics from his early years, winning the class prize every single year at St. Thomas College Mt. Lavinia and later pursuing his London Ordinary Levels and London Advanced Levels at Wycherley International and Colombo International Schools.
Dan had not started to think of Architecture as a profession until his mother Lilamani suggested it to him when he was about 15 years.  And it made perfect sense from thereon.  For It allowed him to combine his artistic talent with his eagerness to invent things in the scientific world.  It would later open the door to push the boundaries of what Design One would do in architecture—in pursuing out of the box thinking, with innovation and experimentation.  His artistic world would come to life through his buildings in an experiential way, while his scientific interest for invention is pursued in innovative building forms, emerging technology and adopting future materials.
Having been accepted for a Bachelor of Arts degree at Yale University in New Haven, it opened his eyes into a world of academia where Dan was fascinated to learn from a variety of fields.  In addition to pursuing his Architecture studies, Dan pursued a double major in Economics. He was the first to leave the shores of Sri Lanka from the Ameresekere family, at 17 years in 1993, to pursue higher studies.  His father Nihal, believed that architects often build on the clouds with no practical knowledge, so he wanted the financial and commercial part of construction grilled into him, to keep him grounded in reality.  While he resented this type of thinking at the time, Dan would later appreciate his Economics background that has allowed him to better understand the clients' pocketbook when he proposed them innovative designs.  Further it has opened up a whole new world of real estate development possibilities, effectively combining the architectural and economic worlds.
The liberal arts background at Yale meant that he could enrol in a wide variety of university courses that gave a broad foundation and formed a spring board for his later designs.  From Robotics to Mandarin Chinese, from Sculpture to Theology, from Art History to City Planning, Dan took on such a variety of courses to start off his architectural design career in true Renaissance fashion.  His thesis at Yale on Using Fractals and Symmetry Theory to Design Sacred Space, under the direction of famed Architect Kent Bloomer and prolific Philosopher Nicholas Wolterstorff brought together his passion for Architecture and Theology.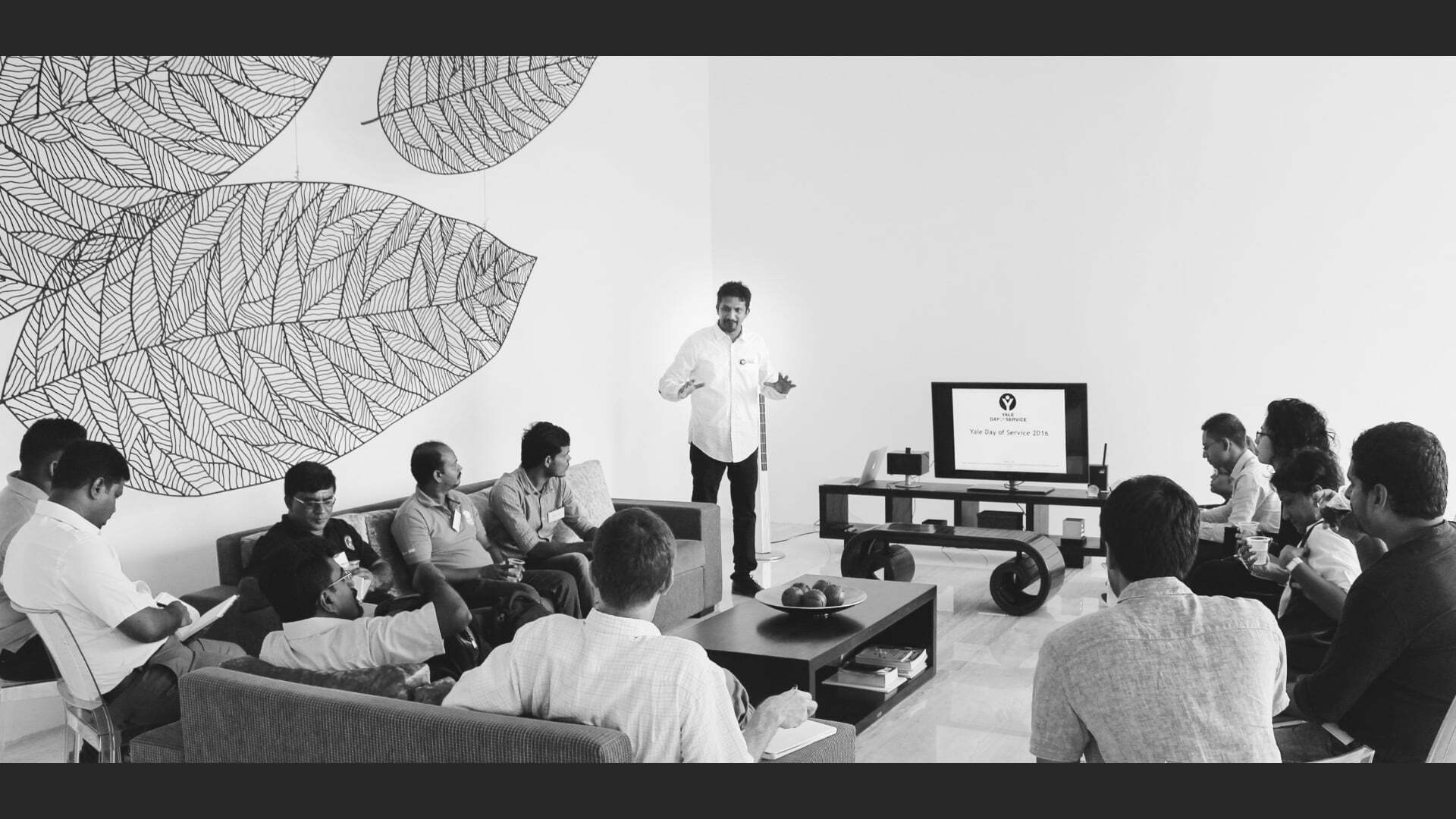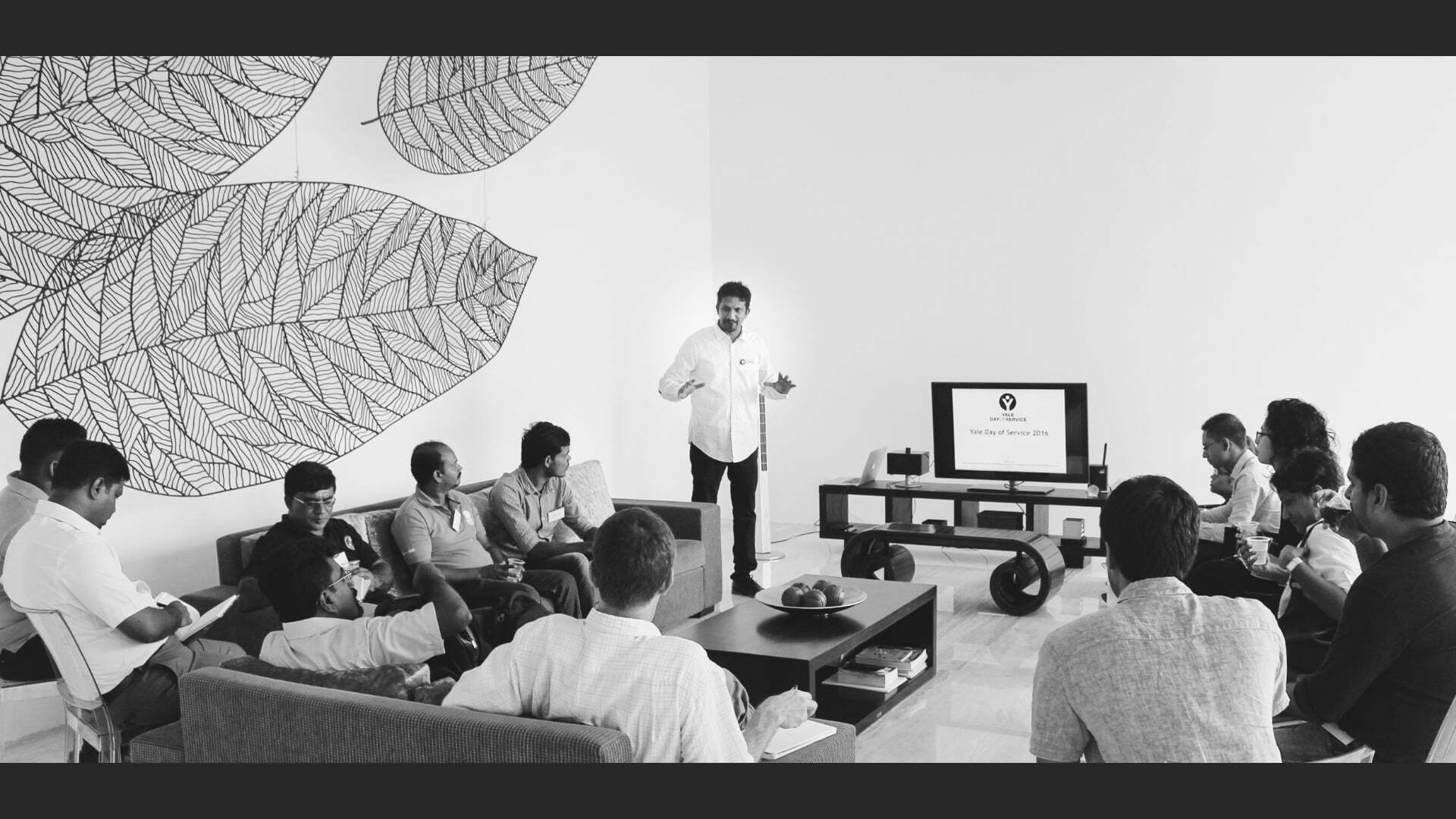 Continuing his education at University of Pennsylvania in Philadelphia, with a Masters in Architecture, Dan was the youngest in his class at 21 years.   He performed exceptionally well in his classes where he won 6 Awards in his 3 years including the Paul Philippe Cret Medal and Award for the highest overall academic performance.  With the completion of his thesis at Penn on The Church of the Unashamed (based on the story of the Staines in India) under the tutelage of Architect Daniel Libeskind, the winner of the world-wide competition to redesign the World Trade Center New York, Dan began his career as an Architect in 2000.
Working in centre-city Philadelphia as a Staff Architect with the multi-generational firm MGA Partners (formerly Mitchell Giurgola) for four years, Dan blossomed.  His flair for design and innovation, had him work closely with the Principal of the firm, Architect Dan Kelley.  On several institutional projects, he was able to bring out the importance of public space and civic responsibility in architecture, as demonstrated in the Bryn Mawr College Masterplan and the Philadelphia Center City Strategic Plan.  The Canaday Library and Dalton Hall in Bryn Mawr College brought modern extensions and renovations into traditional structures.  America on Wheels Museum in Allentown and the Children's Museum of Delaware, had Dan explore the tactile and material qualities of architectural space within which exhibits were designed.  Several of these projects went onto win national design awards.
Leaving the shores of America in 2004, Dan was headhunted to work at Architects61 Pte Ltd Singapore, by Penn Alumni Architect Michael Ngu.  As Associate of Architects61, Dan was responsible for leading innovative design solutions in the firm to bring in several new projects by winning local and international design competitions.  With several of these projects located in Sentosa Island Singapore, Dan has developed more multi-residential housing units in Sentosa than any local Singapore architect.  His winning 8 Tower Cape Royale Project is the culminating piece in Singapore's exclusive waterfront enclave of Sentosa Island.  Integrating site, landscape and architecture, Sentosa Cove has evolved into one of the world's most desirable residential addresses.
Dan decided to return home to Sri Lanka in 2011 to continue practice, and was the Chief Consultant Architect on the Team of Consultants, who refurbished the Kingsbury Hotel in the Colombo City, for which he won a Presidential Award, awarded by H.E. Mahinda Rajapakse, the President of Sri Lanka.  Dan incorporated Design One Limited on 6th Oct 2011 and continues to lead it as its Managing Director.
Through Dan's direction and leadership, Design One has established itself as a premier boutique corporate architectural design practice in Colombo, with a modern design aesthetic.  Each architectural solution is carefully crafted to bring out a unique design, inspired by a story developed from the site, the program and the client.  Often nature becomes part of the inspiration, and organic natural forms become part of the solution. This architectural narrative weaves itself throughout the project in its planning, design development and details.  Customized solutions ensure that client needs are met while the design solution remains a fitting identity of the project.
Engaging in a wide scale of projects from bespoke designer homes to designing complete cities, from a simple bus terminal to entire integrated transportation hubs, from a single rooftop lounge to multiple High-rise mix developments, Design One has plenty of expertise to offer.  Having designed over 25 Multi-residential and commercial towers, Dan brings his vast experience to the forefront with a personal touch.  As a certified Green Mark Manager from Building and Construction Authority of Singapore, environmentally sustainable principles are applied in the designs from its early initial stage.  Even the smallest apartment is looked into with great attention by the Design One Team, to ensure it is well crafted, environmentally conscious and innovative in all its details.
With the waterfront being the locations of several projects in Design One's portfolio, Dan looks back at the Sky Lounge, the first of its kind in Sri Lanka, as a catalyst to revolutionize the way rooftops are looked at.  While several seaside hotels grace many beach locations, the Lotus leaf inspired organic Lotus Mall with its myriad shops and parks for relaxation are aimed to revitalize Colombo's waterfront.   Facing the Kandy Lake, the Kandy City Centre Extension, brings a stylish and futuristic multiplex cinema complex with its world-class offerings soon to be added to this tourist city.
Several Mega Mixed developments of a wide variety have been designed by Design One, to facilitate public and private partnerships to develop infrastructure. The Pettah Integrated Transport Hub designed to bring the city's rail, bus, ferry, car and pedestrian systems together, would revolutionize the public transport in Colombo.  Mattala Resort City, with its 270 Hectares of new development, gives a second life to an airport that is looking for new business and fresh development.   The new Sri Lanka Zoo, at Kahapola, would maximize human interactions with the animal world, while keeping the animals in natural spacious surroundings with natural barriers.
Recent and ongoing work include a new proposed Technology City proposed for the Telecommunication Regulatory Commission in Southern Sri Lanka, a Twin Tower Commercial Development in Shenzhen, China, and the Twin Tower Development with an upgraded Market Square, in the heart of Colombo on the historic Kollupitiya Market for the Colombo Municipal Council.
Dan resides in Nawala, Sri Lanka, with his co-Director and wife Fiona and two children Janek and Anneka in the Design One Studio Complex, where their home and offices are located.